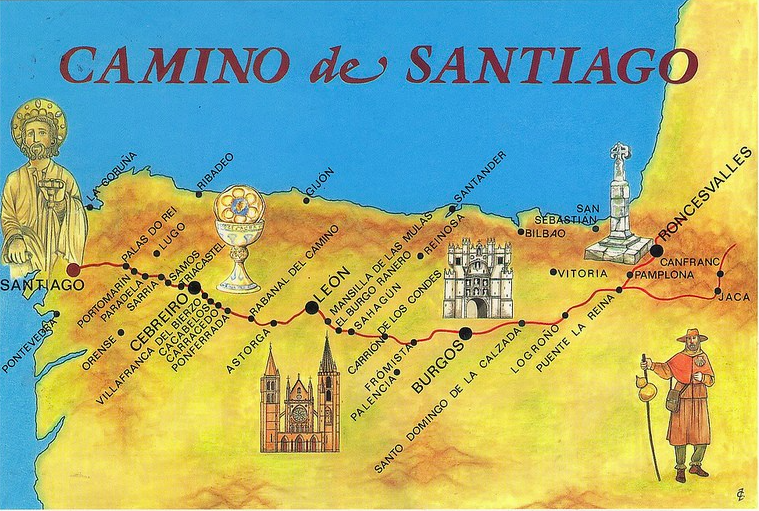 October 2016 (right after his first grandchild was born) Canadian broadcaster Drew Marshall began walking The Camino De Santiago. For well over a thousand years, millions of pilgrims have walked The Way of St James – the most popular route being almost 800KMs. (Beginning in France, over the Pyrenees Mountains, across Northern Spain to Santiago de Compostela) Drew has also decided that as a talk show host, it's time for him to shut up in order to hear what NEEDS to be said. So he's taken a three month vow of silence. (Sept 25 – Dec 25) He'll speak again on Christmas. The plan is to finish the Camino on his 50th birthday (November 30th) and then continue walking to Cape Finisterre, or as the Romans called it – The Edge of The Earth. After that, Drew will then head to a monastery on an island off the coast of The Sahara Desert to correlate his notes and debrief his soul after his Camino adventures.
Along The Way, Drew be writing about his experiences interacting with other pilgrims without being able to speak and sharing his own personal revelations & confessions.
In April 2016, as preparation for this journey, Drew began practicing the sacred art of silence for one day a week.
Click Here To Find Out More About Canadian Broadcaster Drew Marshall, Host Of Canada's Most Listened To Spiritual Talk Show www.drewmarshall.ca